Don't call it a comeback!
It's been far too long since FEEF's had a proper spritefic to keep up with. In the tradition of Metal Genesis, Burning Strike, and others, here comes a new story.
As with my other stuff, character submissions are open until I specifically declare otherwise. Post a mug in the thread and I'll do my best to work him (or her) into the narrative.
Table of Contents
Prologue
Chapter 1
Chapter 2
Chapter 3
Chapter 4
First Interlude
-=-=-=-=-=-=-=-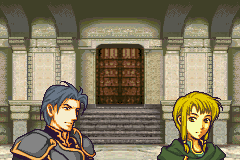 Blonde-haired woman:
Enough,
captain. I won't hear another word of this.
Soldier: I've held my silence for too long, princess. I can't continue on in good conscience without letting you know where I stand.
Blonde-haired woman: You serve
my
crown, Corazo. Your opinion is appreciated, but my father's kingdom will
not
collapse under my watch. If you cannot abide how I conduct this house, then you are free to hang up your weapon.
Corazo: But— mercenaries, Princess Morgana?
Morgana: You question my judgement? Lord Virgil and his company protected my father for years before the war. Entrusting the safety of the capitol city to them bolsters our security without breaking the terms of the treaty.
Corazo: You know I would not dare, princess. I am simply offering my advice as your vassal.
Morgana: It seems the prudent decision to me, captain.
Corazo: All I ask is that you take
my
men as your guard instead of Lord Virgil's. Mercenaries are
businessmen
, Your Highness. Given enough coin, I cannot guarantee that one will not slip a blade between your ribs—
???: You wound me, captain.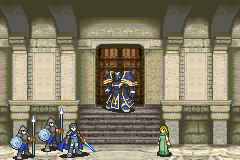 Corazo: Virgil. I stand by my words, sellsword.
Virgil: Hn. You doubt the loyalty of my men, lapdog?
Corazo: Their loyalty to the
crown
, perhaps. Their loyalty to
gold
is unrivaled across the land. Would that the princess placed them under MY command—
Virgil: Oaths and promises do not a better soldier make. The view from the top is foreshortened, isn't it, Corazo?
Morgana: Both of you. Enough. There will be no hostilities in this court.
Virgil: My apologies, Your Highness. I forgot myself.
Corazo: Tch.
Corazo: Please consider my words, princess. I have an arrest to make.
Virgil: Oh? Personally?
Corazo: The thief lord, Jericho. My man Derek has intercepted plans to strike a supply convoy.
Virgil: A worthy quarry. But have you men enough?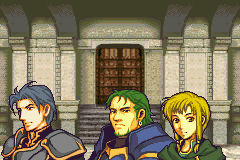 Corazo: …They will have to be enough.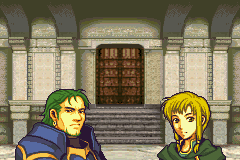 Virgil: …Hm.
Morgana: You could be far less combative with him, Virgil. More division is the last thing I will have in this country.
Virgil: Forgive me, Your Highness. If I may I speak freely?
Morgana: Proceed.
Virgil: The captain's heart lies in the right place, but he is a creature of war in a time of peace. Our spats used to be the conflict he seeks – but to go hunting a thief lord?
Morgana: I'm not sure I see your point. It is the duty of a guard to apprehend criminals.
Virgil: Jericho is little more than a
myth
, Your Highness. Nobody's seen the man in person since the war. Corazo's clinging to the past.
Morgana: You suggest I replace him, then?
Virgil: By no means. Despite our personal differences, I respect the man's abilities – but we
lost
the war, Your Highness. Since the king's exile…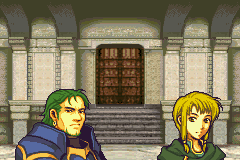 Morgana: My father did not
lose
the war with Cyronne, Virgil. He made a treaty.
Virgil: ...Perhaps I spoke out of line. Never mind it, Your Highness. I'll send some of my rookies with the captain.
…He'll need them.