The end has come. Columns of fire rain from the sky, or spurt from the ground. The world is charred and blackened. Demons run rampant. The only salvation; an armada of colossal creatures gathering around the edges of the country; with ferries visibly moving survivors and refugees upwards to safety.
You have been making your way towards the closest visible concentration of these safety platforms, a stream of them steadily flowing between a colossal creature and the scorched coast. As you crest the tallest mountain, however, it hits you; a veritable sea of hellspawn and monsters between you and your rescuers. It would be impossible to wade through them and reach sanctuary alive. However, a force of strange figures, armored and cloaked, is pushing them from the other side - gradually making their way towards you.
Nearby, however, lies a good base of operations; a sturdy building you can hole up in. You have no idea how long the fleet of colossal creatures will remain, but the rescuing force is gradually making its way towards your position. More and more citizens are gathering at your position each hour, forced by circumstance and in the same position you are.
During the day, the massed forces are locked in savage combat against the foreigners from the sky. During the night, you've seen their forces split, driven into some mad rage - and giving the defenders a chance to push forward towards you, though the remainder demons will likely set their eyes on your position. Given the patterns of the attacks, you are able to observe that the more people are outside and unguarded, the greater the hellspawn's nightly assault - but if all of you remain inside the building, it will likely be razed. If a small protecting force can hold off the demons long enough, and withstand the barrage until your mysterious rescuers arrive, then you may yet survive the country's death...
--
A prequel (or a Survival Mode) of sorts to my long-running D&D campaign Flock, in which a small group of survivors must outlast the waves of diabolical attackers in the final days of a Martyrial country's evacuation. Primarily combat-based.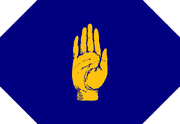 GAME 1: Vanius
BATTLEGROUND: The Piraña Estate
STARTING LEVEL: 3
CHARACTERS: 3
PLAYERS:
Hera
NP
Jupies
Rentok
Altara
Andymcmuffin
Nocturne
POTENTIAL PLAYERS:
browneyedrecluse
GAME 2: [TAKING VOTES ON NEXT COUNTRY]
CONFIRMED PLAYERS: Please list your 3 refugees below, with links to their sheets and/or wiki pages.
Skype spectators welcome. Be prepared for a lot of message notifications, though.